You can publish multiple versions of your document by using the Publish Document feature in SmartDocs.
To Publish Multiple Versions of Your Document
Click the Tools drop-down menu.
Select Publish Document.
Select Document Snapshots.
Select the Output Format(s) that you want your document published to.
Select Use Default Settings.
Browse to the Folder you want your documents published to.
Click OK.
Click Publish.
Uncheck the Document Snapshots you do not want to publish. (By default they will all be checked.)
Click Publish.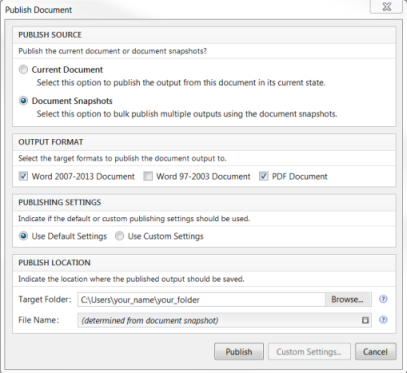 SmartDocs has created clean versions of your documents and published them to the folder you selected.